I just wanted to provide a quick update on my quest to find a size small*
Llama Love sweater
from Madewell:
I "chatted" (is "chatted" even a word???) this morning with Claudia, a Madewell representative, and begged via internet for her to tell me that there was a Llama Love sweater balled up in a back storeroom somewhere for me to purchase. She was so perky in telling me that Madewell was sold out of this very popular item (salt, Claudia, salt in my wound) and that they weren't going to be bringing them back.
She was probably wearing a size small Llama Love sweater as she typed that.
Claudia then proceeded to ask if I'd seen the new sheep sweater that Madewell had "because [she] really [thought I'd] fall just as in love with it" (pfff...) to which I replied "no, sorry, I'm not that into sheep".....
Who says that?
Anyway, this is the sweater she was referring to: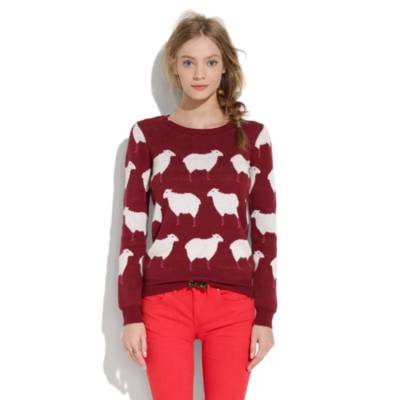 I'm sorry, Claudia from Madewell, but are you offering me this fugly sheep sweater as some sort of consolation for the fact that the llama sweater I've been lusting over for nearly a year is apparently 100% unattainable by any measure???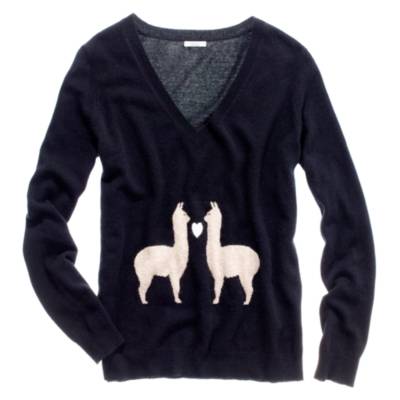 Shut up, Claudia from Madewell.
*Please note: if I found an extra small sweater, I wouldn't hesitate to starve myself for three days until I fit in it (since you don't alter Llama Love to fit you, you alter yourself to fit Llama Love) and if I found an extra large, I would -- very gladly-- eat everything in sight until it fit.